Our

Story

Lyons Landscaping has been serving Kamloops and Western Canada since 1998. Over the past 20 years, Colin Lyons has developed the company from a single pick-up truck to an award-winning year-round service provider.

Today, Lyons is highly respected for its fundraising and community building events throughout Kamloops. These projects include the annual Lyons Fireworks Night, Grow-a-Row community gardens, and the Heart and Stroke Big Bike.

Housing more than 100 employees during peak season, we have a full design/install division, fully licensed garden centre/bulk yard, and a technology based snow removal division.
Colin Lyons
PRESIDENT
(Bio)
Colin@LyonsLandscaping.com
Darren McMurray
OPERATIONS MANAGER
(Bio)
DarrenM@LyonsLandscaping.com
Steve Blackmore
CONSTRUCTION MANAGER
(Bio)
Steve@LyonsLandscaping.com
Alan Ho
SALES AND MARKETING
(Bio)
Alan@LyonsLandscaping.com
David Tearoe
CONTROLLER
Bio
David@LyonsLandscaping.com
Marni Logan
ACCOUNTING
(Bio)
Accounting@LyonsLandscaping.com
Sarah Payment
SENIOR LANDSCAPE DESIGNER
(Bio)
Sarah@LyonsLandscaping.com
Kiana Karolyi
LANDSCAPE DESIGNER
(Bio)
Kiana@LyonsLandscaping.com
Sierra Siwek
LANDSCAPE DESIGNER
(Bio)
SierraS@LyonsLandscaping.com
Donna Samson
SCHEDULER
(Bio)
Scheduling@LyonsLandscaping.com
Orville Mundy
PROJECT MANAGER
(Bio)
Orville@LyonsLandscaping.com
We

are hiring Landscapers

Are you a top producer who is looking to show your landscaping skills to us and be fairly rewarded? Are you able to manage job sites and read landscape drawings?
At The Landscaper we offer:
 Full Time, Year Round employment
 Shared benefit package
 Excellent work environment
Our

Awards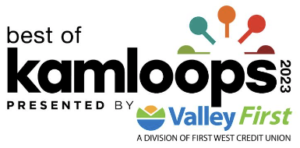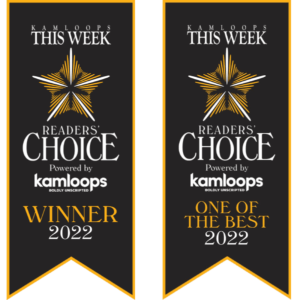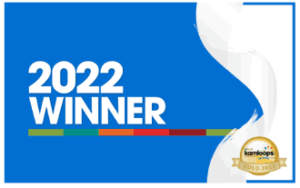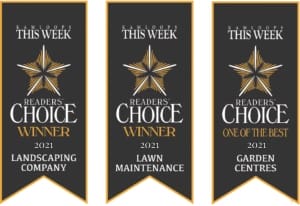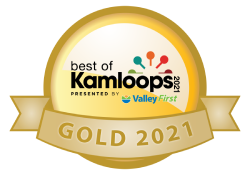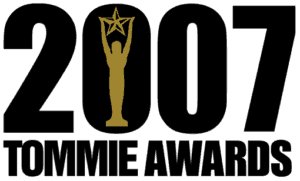 2023 Gold Winner Landscaper + Silver Winner Tree Service + Bronze Winner Home & Garden Store (Kamloops Now)
Best of Kamloops Bronze Winner for Best Home and Garden Store 2022 (KTW)
Best of Kamloops Gold Winner for Best Landscaper 2022 (KTW)
The Best Landscaper in Kamloops 2022 & 2021 (Kamloops BC Now)
Top 3 Best of Kamloops 2021 (Kamloops BC Now)
Best Landscaping Company in Kamloops 2021 (KTW, 13 Consecutive Years)
Best Lawn Maintenance Kamloops 2021 (KTW, 13 Consecutive Years)
One of the Best Garden Centre Kamloops 2021 (KTW, 4 Consecutive Years)
 Business of the Year 2020 (Kamloops Chamber of Commerce)
Employer of the Year 2020 (Kamloops Chamber of Commerce)
Vern Nielsen "Local Hero" Award 2017 (Kamloops Rotary Club)
Service Provider 11+ Staff Award: Lyons Landscaping (Kamloops Chamber of Commerce)
Best Landscape Design Over $30,000 Project 2008 (Keystone Awards)
Best Landscape Design Under $30,000 Project 2008 (Keystone Awards)
Best Creation of Unique Feature Exterior 2008 (Keystone Awards)
Best Single Family Landscape Design 2007 (Georgie Awards)
Best Landscape Design 2007 (Keystone Awards)
Best Unique Feature Exterior 2007 (Keystone Awards)
We sit home and talk about the fabulous service we always receive from Lyons Landscaping, but today I decided to drive here and tell Colin Lyons how wonderful they all are in person. We will continue to use Lyons for everything. Thank you!
Norris & Heather Berg
Kamloops, BC
I want to extend a huge thank you to you and all of your staff. With the 80 businesses that you take care of I must say I couldn't believe how well you looked after us during this last snow storm. I am always the first one here in the morning and your staff are always a welcome site as well as pleasant. Thank you again for top notch service.
My wife and I built our dream home on the Shuswap Lake. When it came time to decide upon the landscaping plan, it was clear to us, there was only 1 company that could meet our needs. We chose Lyons Landscaping. Our very first meeting on site was with the owner Colin and support staff. It was evident from that day, Colin was interested in our needs and he and his designer Sarah shared the same passion for our home as we did. After several design concept meetings with Sarah, their team showed up on site and everyone collaborated to create a dream landscape. One that took into consideration the ambiance and natural backdrop here at Shuswap Lake. We would not think twice about using them in the future. The end result was an incredible project completed on time and on budget. With people we really enjoyed working with. We would do it again with Lyons Landscaping. Thanks!
Mike and Marianne Hacquard
Shuswap Lake, BC
I recently had my large front yard re-landscaped by Lyons Landscaping. From the first consultations regarding which plants to use, including 3 visits from Sierra, the project manager, to the last tidying up, I was very happy with this project. Sierra was very professional and has a great sense of humour and consequently was a pleasure to deal with. She suggested plant colours that I had not thought of, and they are beautiful. From start to finish (a period of 7 months allowing for winter) everything went smoothly. I think I may have been a bit nit-picky but Sierra was patient and generally right or could modify a placing that made me happier. We placed shrubs in the fall and flowering shrubs in the spring. All plants were healthy and fresh from the supplier. Another bonus about dealing with Lyons Landscaping is the personalities of all the workers who installed plants and irrigation, and shovelled a lot of wood chips. Every one of them, without exception, was friendly and cooperative and took their time to do a thorough job. The entire process was problem free, any minor blips were handled immediately. I would strongly suggest Lyons for your next garden project. You won't be disappointed. Thanks!
Maureen Lepin
Kamloops, BC